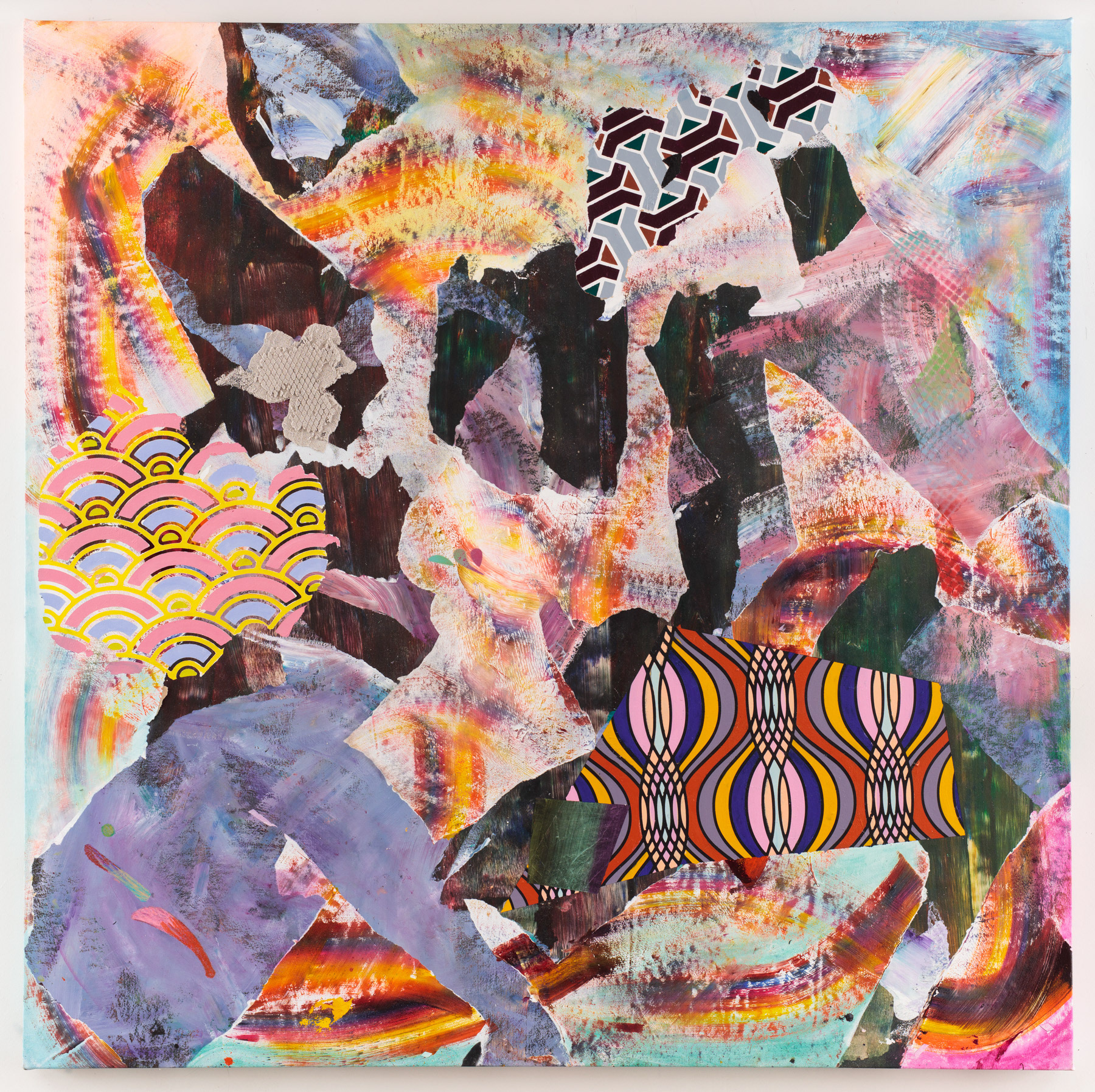 I used diverse readymade sources aesthetically regardless of their social contexts—decorative patterns, metal webs, templates in this painting, and I embrace anything can be rendered abstract. And I randomly composed the background by torn pieces of paper and tough bodily gestures. 
I did not tear out the canvas cloth itself, but basically it is a torn out composition ignoring principles to build a systematic order. 

Mundane utilities such as metal webs, templates, or decorative pattern coloring books are not relevant to each tother, but I find strong common abstract aesthetics in these forms.

I wanted to open a space to visualize those hidden beauty, by incorporating them into the canvas equivalently in the midst of dynamic energy of a random chaos.
Random Studies (bouncing rasping), 2017, Acrylic, pigment, crayon, spray paint on canvas, 78 x 78 in. (198 x 198 cm)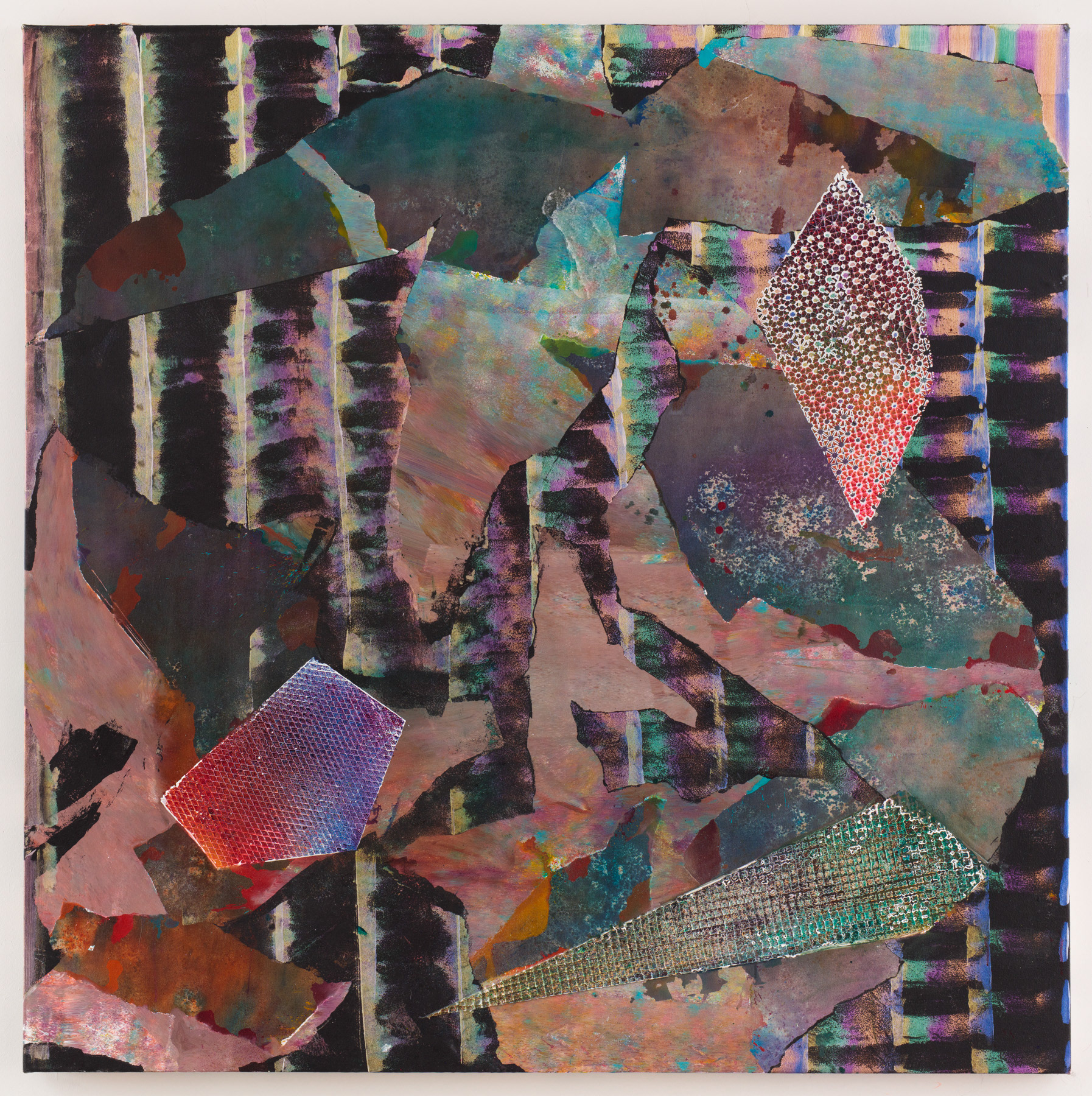 Random Studies (hastier mischief), 2017, Acrylic on canvas, 68 x 68 in. (172 x 172 cm)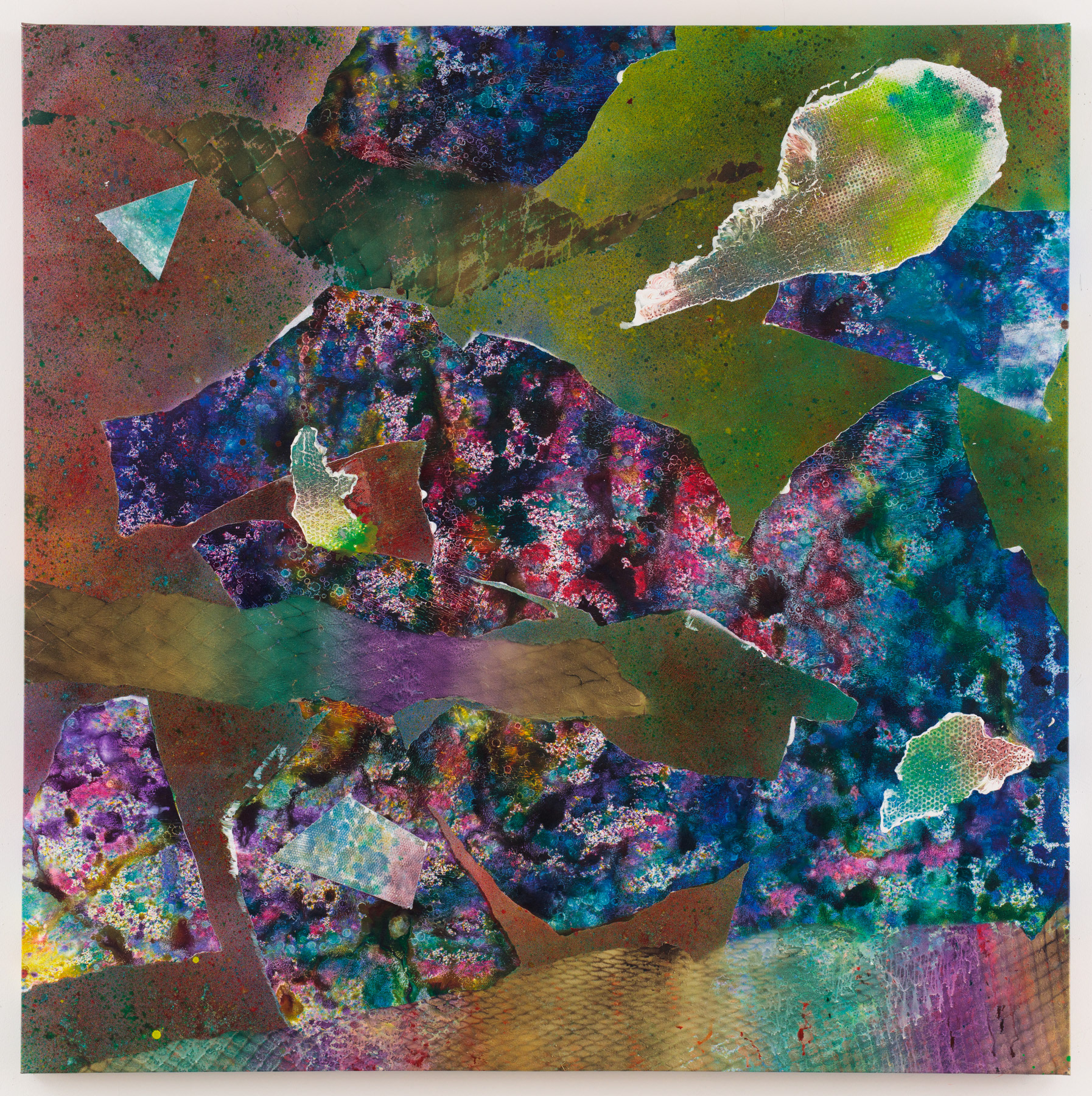 Random Studies (hysteric purse), 2017, Acrylic, watercolor on canvas, 68 x 68 in. (172 x 172 cm)
Random Studies (managerial fort), 2017, Acrylic, watercolor, collage on canvas, 68 x 68 in. (172 x 172 cm)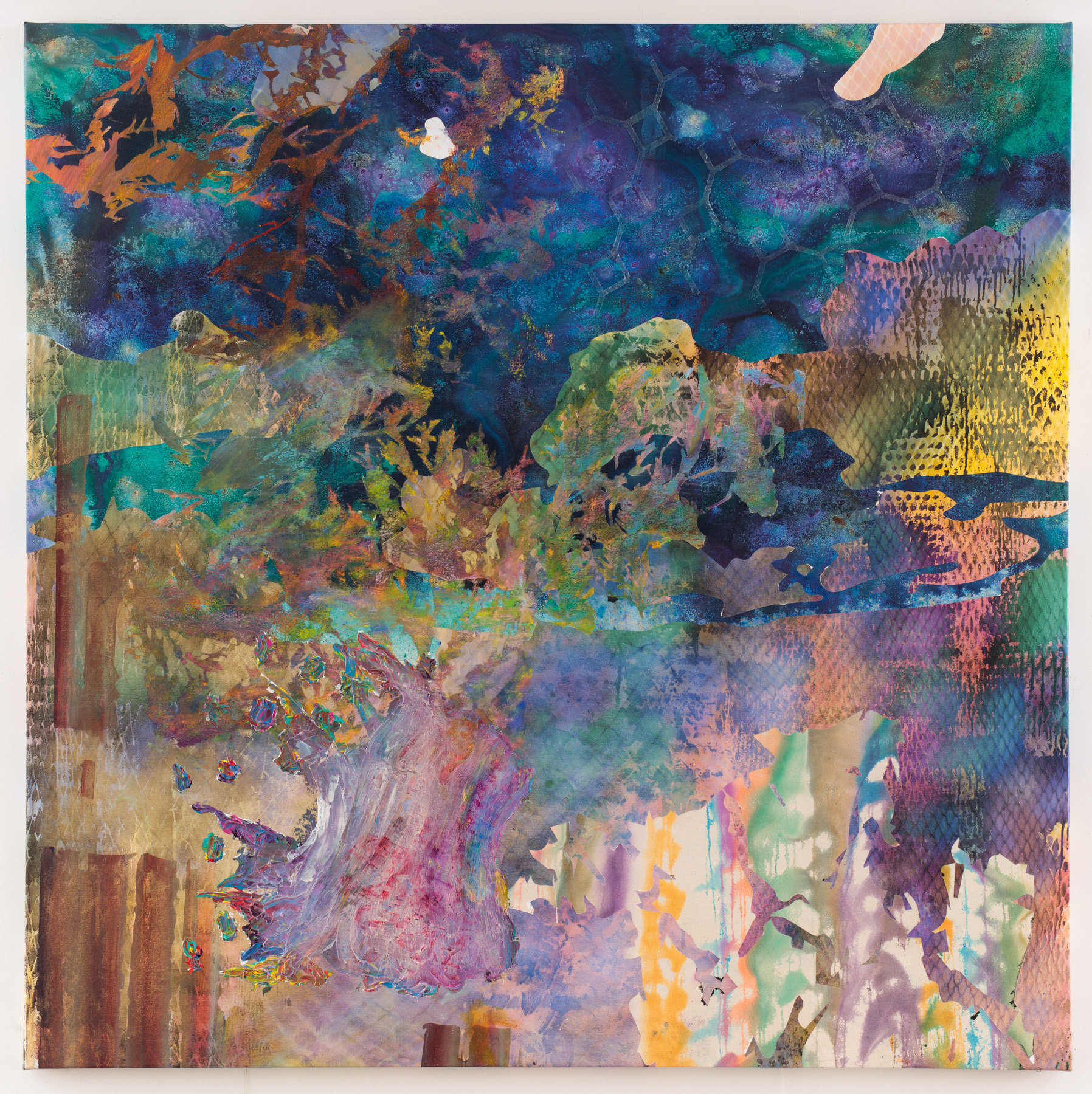 I used diverse types of real objects and photo images in this painting. Branches of abandoned Christmas trees on streets, lattices over waterway, butterfly wings, clouds, and fallen leaves. The photos were automatically switched to vectors and I used the vectored shapes combined with painterly techniques and patterns of metal webs. All  photographic forms were converted to vectors in this and the following painting. I classify these as abstract landscapes. 

Machine produced artificial utilities are my models of geometric abstraction, and organic nature forms are my another models of abstraction which have own generative procedures and imbedded random operations. Both of them are surrounding us where we live in. Abstraction is not necessarily be spiritual, because it is ubiquitous in reality.
Random Studies (lacerate sucker), 2017, Acrylic, pigment, pastel, spray paint on canvas, 78 x 78 in. (198 x 198 cm)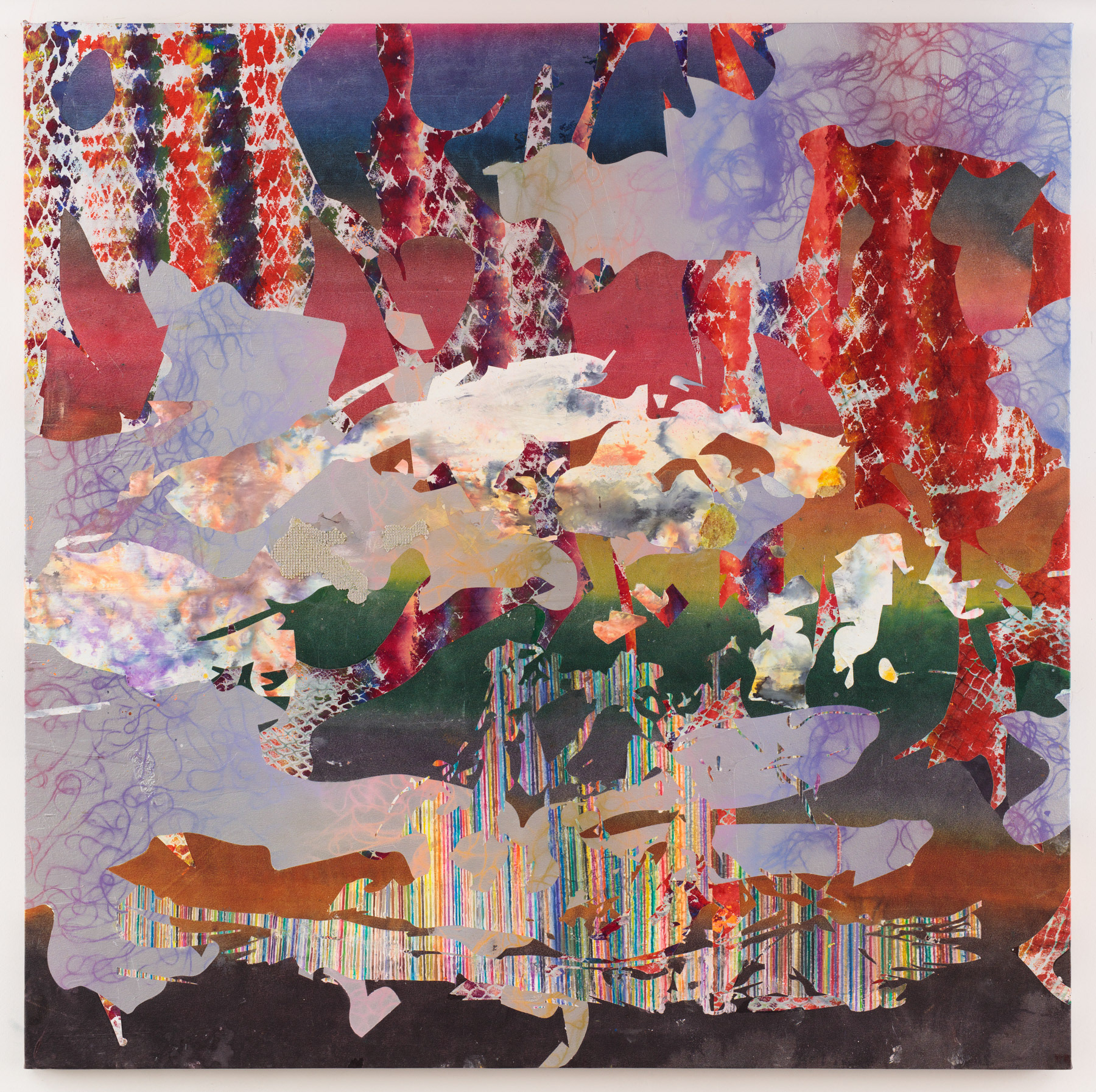 Random Studies (lacerate sucker), 2017, Acrylic, pigment, pastel, spray paint on canvas, 78 x 78 in. (198 x 198 cm)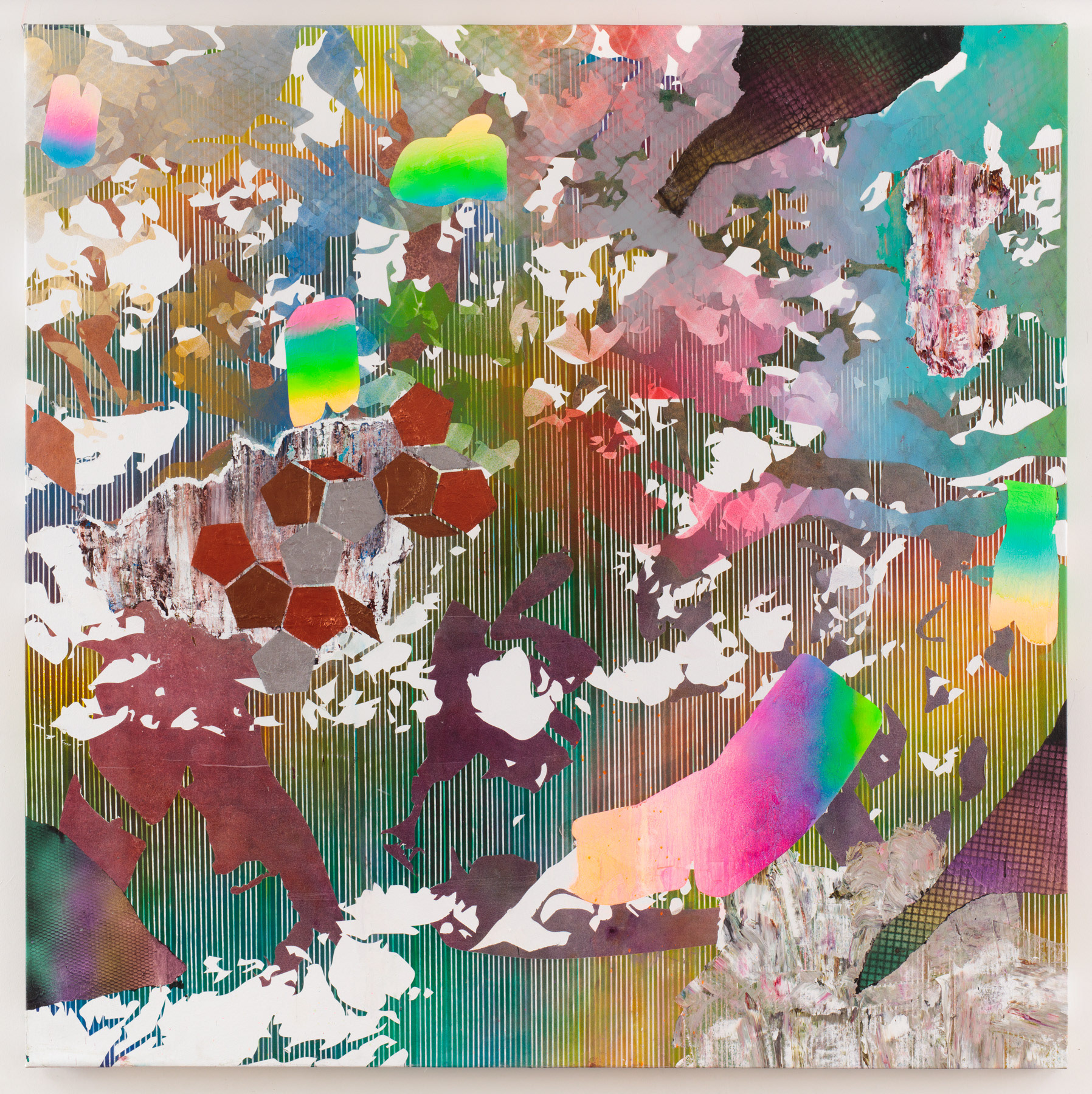 Random Studies (electromagnetic wounded), 2017, Acrylic, pigment, spray paint on canvas, 78 x 78 in. (198 x 198 cm)
​​​​​​​
Random Studies (tan chintz), 2017, Inkjet print, spray paint, watercolor, pastel on canvas, 39 x 39 in. (100 x 100 cm)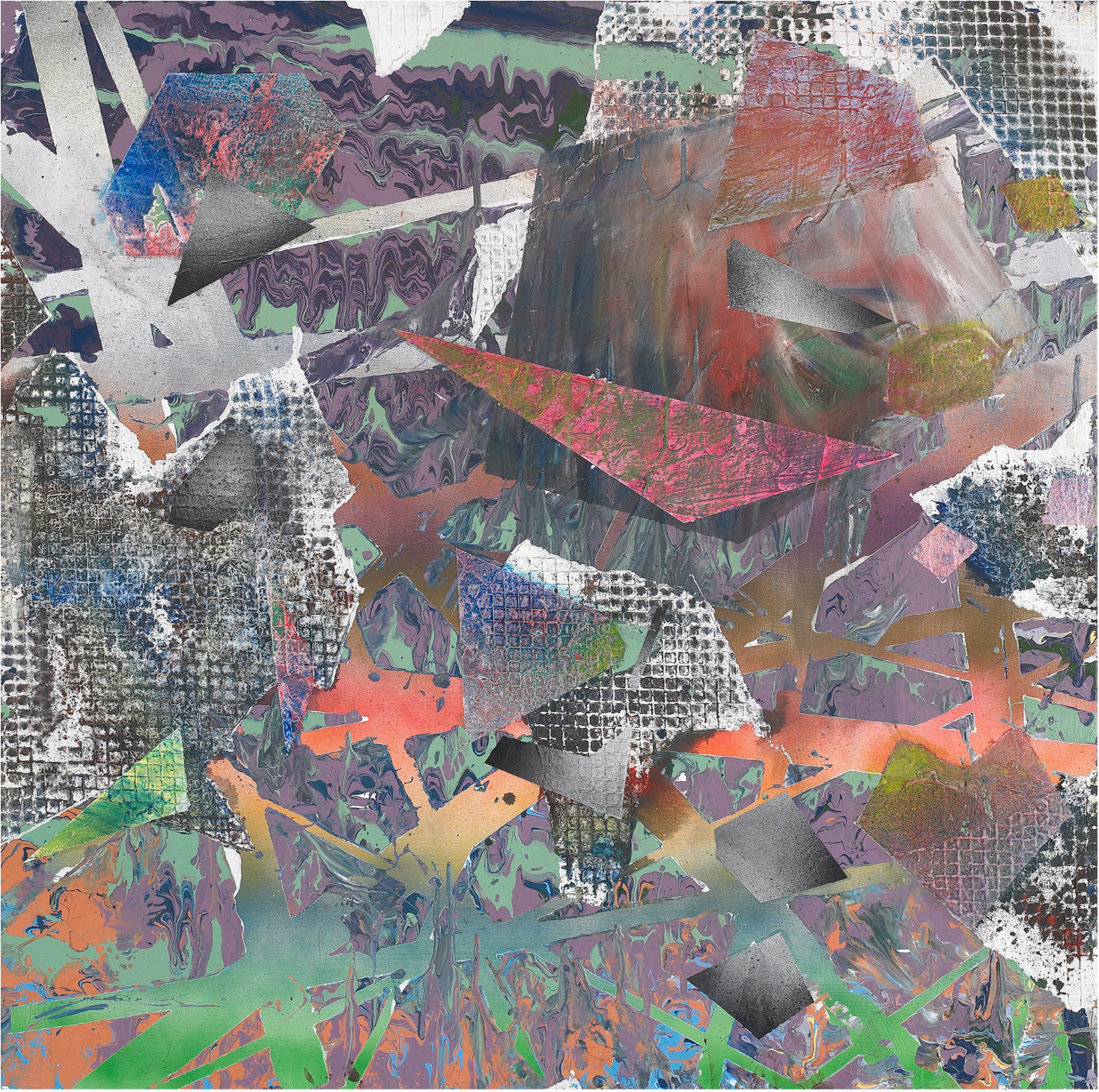 Random Studies (ghostlier consonant), 2017, Spray paint, wood stain, oil, pastel on canvas, 39 x 39 in. (100 x 100 cm)
Random Studies (chilled lathe), 2017, Acrylic, spray paint, pastel on canvas, 33 x 46 in. (119 x 84 cm)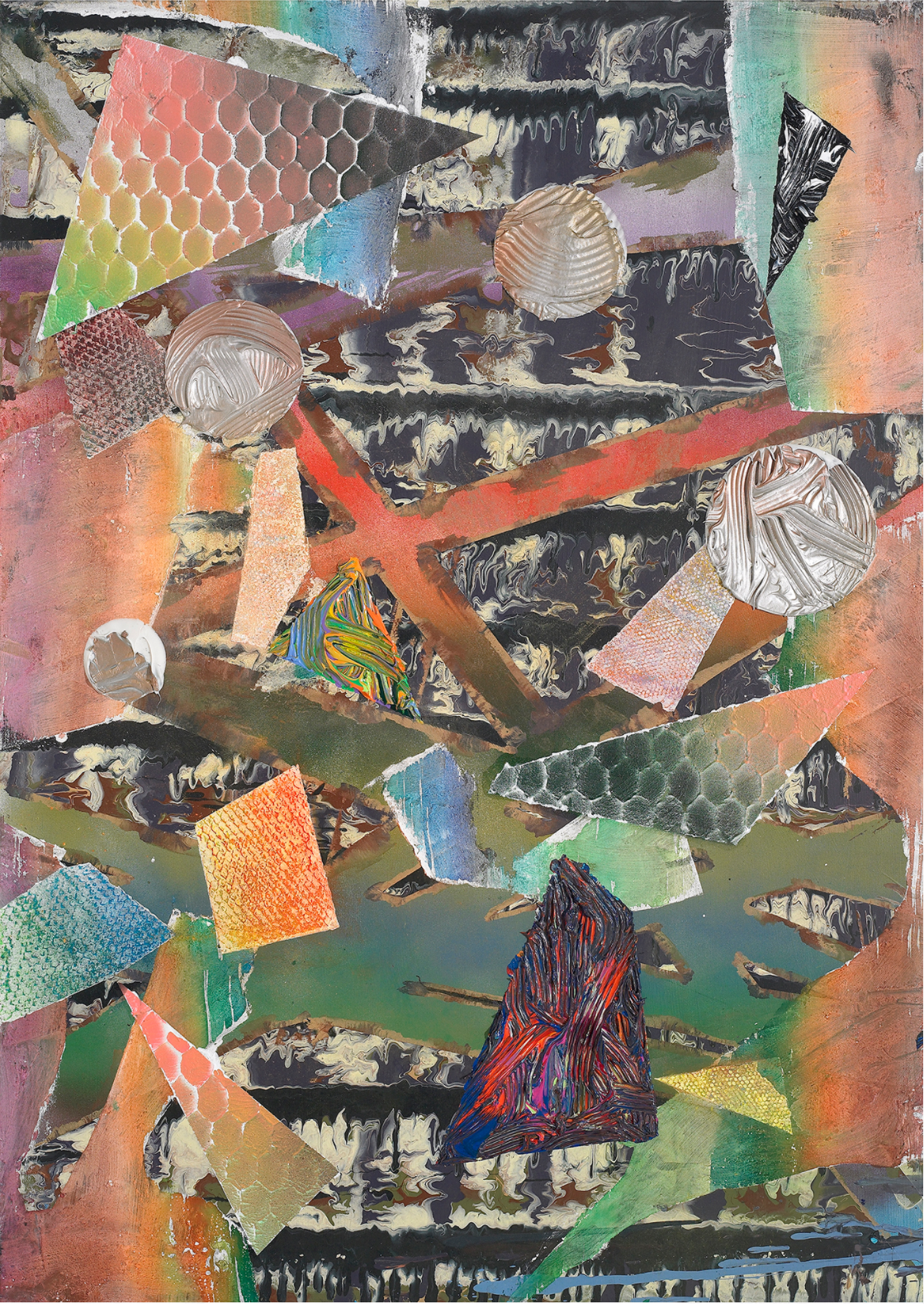 Random Studies (credulous viaduct), 2017, Spray paint, wood stain, watercolor, acrylic, pastel on canvas, 33 x 46 in. (119 x 84 cm)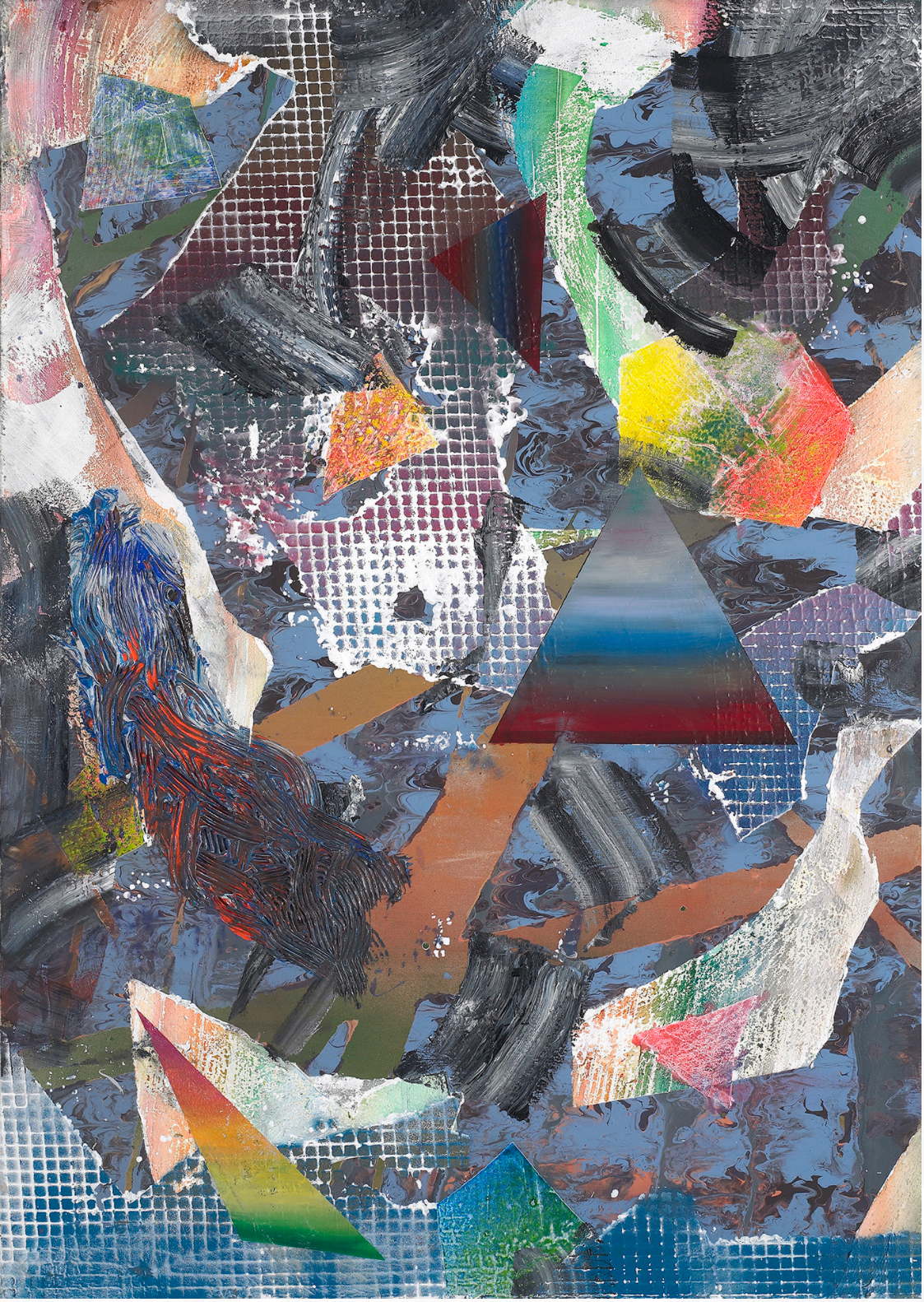 Random Studies (credulous viaduct), 2017, Spray paint, wood stain, watercolor, acrylic, pastel on canvas, 33 x 46 in. (119 x 84 cm)